CANTON ROYALE RESTAURANT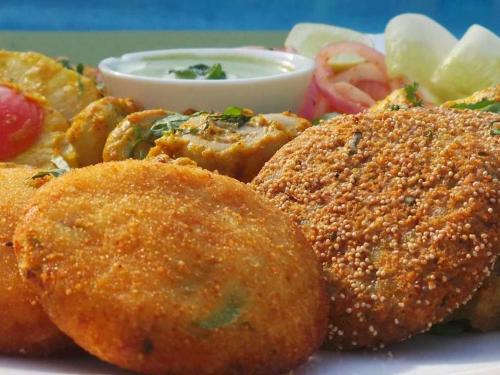 Our multi-cuisine restaurant offers the best of all worlds. Our menu includes fine dining Indian specialties, as well as Chinese, Mexican, Italian, Mediterranean and Continental offerings. Choose to dine in our beautiful palace or in our award winning gardens.

Please allow us a minimum of 3 hours for us to get back to you or for immediate reservation please feel free to call us on 9838521199 or 8853002353.
MANGI FERRA CAFE
Our cafe and juice bar sits under a mango tree. The relaxed lounge atmosphere is perfect for hanging out with friends. Our extensive menu offers fresh juice, smoothies, espresso coffee drinks, and a full list of snacks.
SOL BAR
A full service bar, gives the perfect nightlife ambiance. Feel free to socialize here over appetizers and drinks, or order from the bar menu anywhere in the hotel. A full cocktail list is available, and our staff is happy to provide additional specialty drinks upon request.